Published 22 SEP, 2021
Buying a Home in your 20s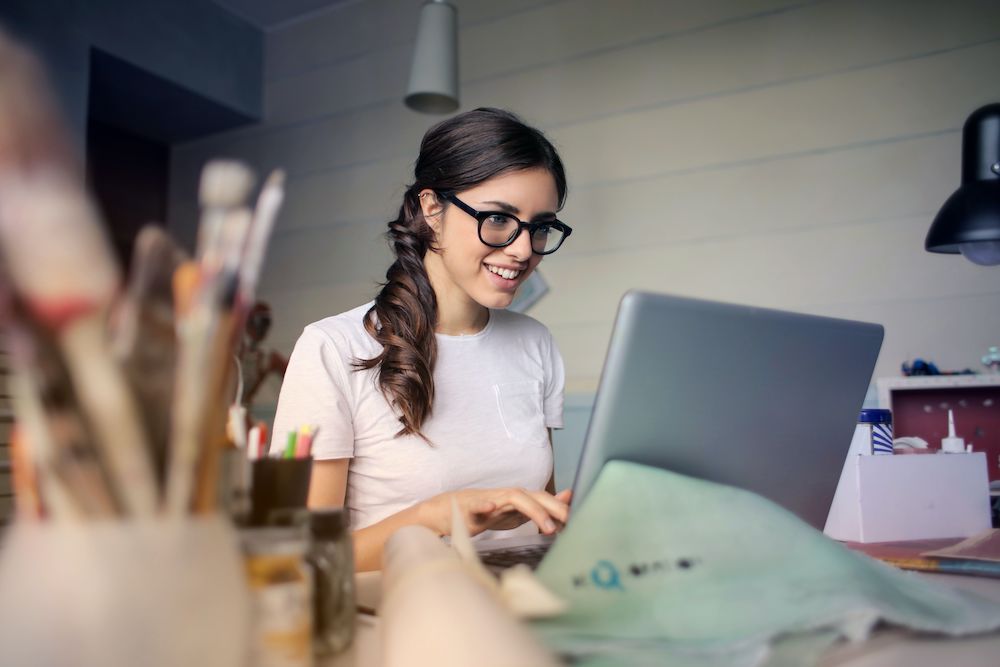 I'm not the only one looking to get on the property ladder. According to research done by SpareRoom, a whopping 52% of 20-somethings want to get on the property ladder before they are 30. The main reason for this? Stop wasting money on rent and start paying into something that's ours!
Let's take a look at the current situation, shall we?
Home-ownership rates have fallen, especially amongst the young. Although home-ownership rates have fallen across the board, the sharpest drop has been for those aged 25-34 within the middle-income bracket. According to an Institute for Fiscal Studies (IFS) publication, 20 years ago 65% of those aged 25-34 with incomes in the middle% for their age owned their own home, now only 27% do. That's a huge 38% drop and means an additional 38% are either still renting or living with their parents.
House prices have also skyrocketed! The same IFS publication highlights prices were 152% higher i 2015-2016 than 20 years ago, while in contrast incomes of those aged 25-34 grew by only 22% in the same period. Resulting in the average ratio between the average house price and their annual income doubling from 4-8. This is taken on a national average, if you're looking to buy anything in London it's even worse! In other words, we now have less money to buy more expensive houses.
With the increase in house prices comes the increase in deposits needed to get a mortgage. The average deposit requirement has almost doubled in just a decade, it's now £33,339 up from £17,740 a decade earlier. Based on a 20% deposit required for a mortgage, you are looking at an £80,000 deposit in London. It now takes an average of 8 years to save up for a deposit according to the BBC, this rises to 9 years in the South East and 10+ years in London!
For deposits like these, some millennials have had to turn to the "bank of mum and dad", with an average of £29,132 being lent or gifted by parents to help their children secure a house. While some have this luxury, a lot of us do not, and some who even do, may not want to for fear of what will become of the relationship with their parents if they are being lent money.
So where does that leave us?
We are left with renting and seeing more and more of our wage packets being used to pay someone else's mortgage. It's all rather frustrating, to say the least. Renting has its own problems too, watch this space for another blog post on that soon.
The BBC released a short video recently which includes tips on how to buy a house under 25 and without the help of your parents, but to be honest, it's laughable. Let me break it down for you:
Tip #1 Find a partner - now for the generation whose love life includes the likes of Tinder, this is not such an easy thing to do!
Tip #2 Buy up north where the houses are cheaper - I'm all for being advised on where the best place is to buy right now, but for those of us who have been born and raised on the south coast, moving up north isn't exactly what I was thinking.
Tip #3 Get help from the government - there are a couple of government-backed schemes including help-to-buy that aren't without their flaws but do actually help first-time buyers onto the property ladder.
Tip #4 Establish a career while you're young - establishing a career while you're young is no small feat! It's a huge decision to make and many of us want the option to try different things before we settle down into a 15 or 20-year career path.
Tip #5 Save, save, and save some more! This I can understand, surely it's a given to save up for a deposit. However, they also mention that maybe you shouldn't go on holiday. If on average it takes up to 10 years to save for a deposit, that's 10 years of not going on holiday and eating beans for breakfast, lunch and dinner. Saving for a deposit shouldn't impact your quality of life for a decade!
What are politicians saying about this?
It is estimated that housing will be a hotly debated topic in the next election, if they want the millennials' vote it certainly should be. So what are politicians saying about this?
In Theresa May's recent speech at the National Planning Conference, she said that young people without access to family wealth are "right to be angry" about not being able to buy a home. While Phillip Hammond said in his recent budget that "House prices are increasingly out of reach for many. It takes too long to save for a deposit".
While it's encouraging to see them talk about it, the real test will be to see what they do about it.
It's not all bad news…
I've painted a rather bleak picture here, but I'm happy to say that some lucky millennials actually did get on the property ladder this year (Yay!). In fact, it spiked! In 2017, 359,000 bought their first house, which's the highest it's been since 2007. According to this, the average age of these first-time buyers is 25-35 and the average salary is 35k. Furthermore, with the recent changes to stamp duty and the Lifetime ISA, there's hope that this number will grow.
Many millennials are also using the Shared Ownership scheme to get onto the property ladder. These are great for those who want to buy in an area they wouldn't normally afford and with a lower deposit. However, you are restricted to certain areas and developments and there is a priority waiting list, with key workers and those with children shooting to the top of the list.
The great thing about StrideUp is none of this applies, you can buy wherever you want to and there is no priority list, but it still offers the more affordable way of buying your home. Also for some of us, older properties with more character are much more appealing than newer builds! (personally, I'm a fan of high ceilings and large fireplaces). We think it's about time there is a new option available, one that gives the housing market a good shakeup.
Further reading
blog.spareroom.co.uk/heres-how-millennials-really-feel-about-home-ownership/
zoopla.co.uk/discover/property-news/first-time-buyer-numbers-hit-decade-high/#XtqucVr2e4Hu6yeJ.97
bbc.co.uk/news/uk-politics-43279177
ifs.org.uk/publications/10505
bbc.co.uk/news/business-42565427
More from StrideUp