Published 22 SEP, 2021
Life at StrideUp: Meet Owen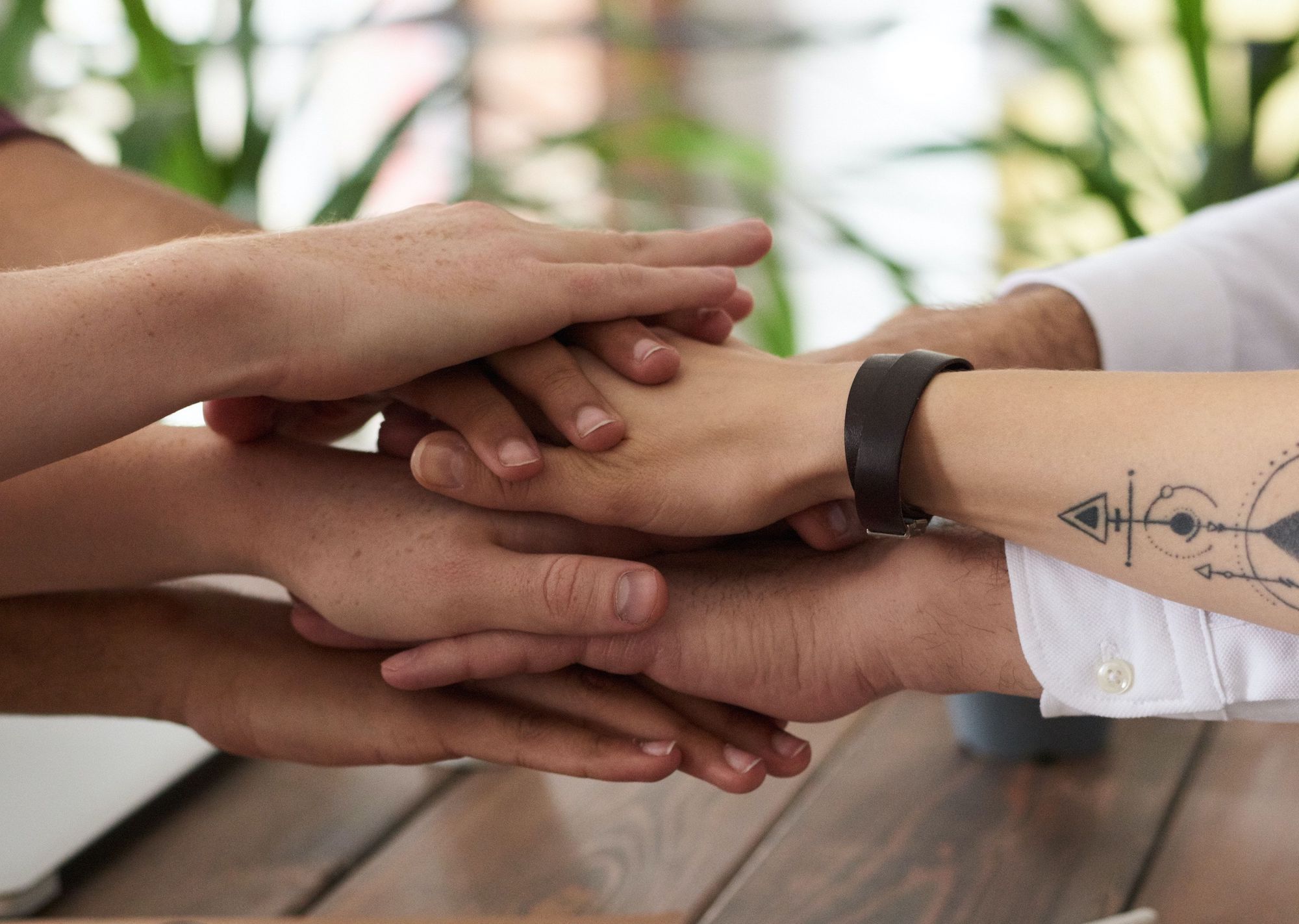 We kick-off 'Life at StrideUp series' with our People & Culture Lead Owen Griffiths.
Marie: What led you to become People and Culture Lead at StrideUp?
Owen- Weirdly, I fell into the world of HR, it happened naturally when I started to pick up HR duties when I was a Recruitment Manager and I quickly learnt I had a flavour for working with Leaders on how to transform their teams. Over the years I've worked in several different industries and I naturally gravitated towards people's transformation.
My main goal in a business is to make an impact from a cultural and experience perspective. To ensure there's a holistic approach to culture but also work with senior leaders to become better leaders.
I was previously at a large FS company, and when my contract came to an end, StrideUp stood out as a new challenge to setting up people and culture from the ground upwards. It's something I've never done before and it's really exciting. What that allows me to do is focus on attracting the right talent into the business but also developing that talent. Working with our people leaders to give them the tools and knowledge to become better leaders.
"StrideUp stood out as a new challenge to set up people and culture from the ground".
Marie: We know you have exciting plans to develop our people and culture here at StrideUp, how do you see this evolving in the next months?
Owen- We are fortunate enough to have some very experienced leaders here at StrideUp and the core of what they do is to develop the talent within their functions, so working in collaboration to harness their skills and ensuring they have the tools to develop their talent into the best they can be. I am a firm believer that any development conversation should be really about the employee's professional development and experience within the business.
Marie: Mental Well-being is a big topic of conversation these days, why does it mean so much to you?
Owen- Mental health and mental wellbeing is something that is very close to my heart. Having suffered mental health issues as a young adult, I vowed I would try to give something back to society, so outside my job as a People & Culture Lead, I am also a qualified counsellor working with young people who suffer from mental health issues and this is a real passion of mine.
Another passion is to break down stigma within the workplace, unfortunately, there is still a lot of stigma surrounding mental health, some people still view it as a failure to suffer from mental ill-health. In hindsight, it makes you stronger, resilient and able to cope with change on a regular basis.
We spend probably 80% of our time at work so it's paramount that we know how to break down that stigma in order to support work colleagues when someone is suffering. A great mantra of mine is: "It's okay to not be okay."
Marie: Tell me a bit about your work, what makes your expertise unique?
Owen- I think it's my no-nonsense approach to People & Culture. Over the last 10-15 years the role of HR or people and culture has really developed into being a sustainable division within the workforce with a huge focus on strategy. Your people are your biggest asset, without people it's hard to develop and proposition your product in the wider market. So we want to create a holistic culture where everyone feels valued for their contribution to the business and also guaranteeing we are diverse and inclusive in our workforce. We also want to ensure that every employee has the ability to grow through development as well as enjoy their experience with StrideUp.
Marie: When it comes to company values, what's the most crucial difference between StrideUp and legacy lenders?
Owen- I think with legacy business a lot of employees don't resonate with their values and for me, values tend to be something that we live by daily. I believe startups in general are really good at looking at their values and understanding how that resonates with their people. Our values are ownership, transparency, customer-centric and frugality. We are all going on the same journey together sharing the ups and downs. We are transparent and always think about what is best for the customers, establishing that as a priority across all business areas. I think that's what startups really nailed down, they resonate with people.
Marie: How do you see StrideUp company culture evolving?
Owen-It's very hard to maintain a culture in a sphere, culture constantly changes day in and day out. As much as we grow as a business and start adding people to the team, each person will bring their uniqueness to the table and that will resonate throughout the business. People with different skills and backgrounds can add to the culture. As long as we maintain a growth mindset developing our people and our culture, anything that adds to that is a massive plus.
Marie: There is a lot of talk around Diversity & Inclusion in the workplace at the moment, what's your take on this?
Owen: Everyone should have the opportunity to gain employment, regardless of the colour of their skin, their sex or sexual orientation. Here at StrideUp, we understand that a strong diversity and inclusion ethos can help us attract and retain top talent as well as drive innovative results within our working practices. We are fortunate enough to have a very diverse workforce and as a business, we're able to utilise our inclusive culture for better results.
Marie: Would you be able to tell me what the main highlight of your journey is so far?
Owen- I suppose the main highlight has been how forthcoming and welcoming the business has been to the People & Culture function. It is great to see a startup in such an early stage that invests in people and culture. Working together to establish coaching, mentoring and feedback environment has been amazing. I think everyone needs a people representative that they can turn to and bounce ideas. It's very similar to the work I do as a counsellor. Counsellors do 90% of listening and then work with people to come up with solutions. Gone are the days you'd tell someone what to do, you'd work with them to come up with solutions themselves, and discuss the avenues and outcomes of each solution. Everyone embraces that here at StrideUp.
More from StrideUp