Published 14 DEC, 2021
What is a RICS Home Survey and is it right for me?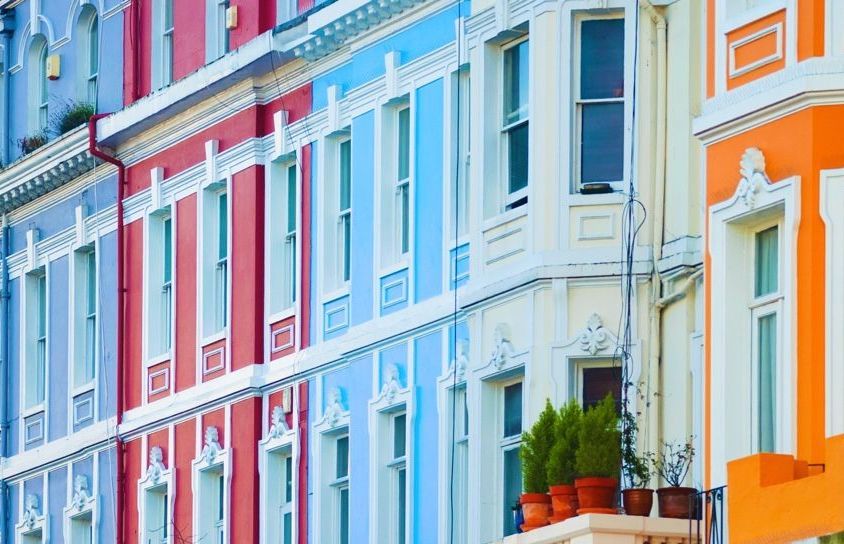 As part of your home buying journey with us, we will instruct a valuation for the property you are looking to buy. The valuation will be completed by a qualified surveyor but is only for our benefit so you may wish to pay for a more detailed and thorough assessment of the condition of your property and this is known as a RICS Home Survey (Level 2 or Level 3 available).
What is a RICS Home Survey?
RICS stands for The Royal Institution of Chartered Surveyors - it is a UK-based professional body for surveyors. If you choose to get your own survey done, we'll only ever introduce you to a RICS qualified surveyor to ensure you get a quality service.
Getting a Home Survey can give peace of mind if you have concerns after viewing the property, or don't know what to look out for. You'll get:
an inspection of the property
a report based on the inspection
a valuation which is part of the report.
The main goals of this service are to give you professional advice on whether you should go ahead with purchasing the property, whether you're paying a reasonable price for it and what repair or replacement works the property needs.
During the inspection, the surveyor will generally spend between two and four hours looking around the property, paying attention to where repairs or maintenance may be needed now or in the near future. They can pick up important issues such as damp or structural problems with the property, such as subsidence which could help you make an informed decision to proceed to exchange of contracts. Alternatively, if problems are found it may help you renegotiate the purchase price to better reflect the property's condition.
Should I get a RICS Home Survey?
Getting a Home Survey should provide you with extra assurance in the property you are purchasing, however, it comes at a cost and so it depends on the individual circumstances whether it is worth the extra expense.
Whilst individual preferences play a part, there are certainly some indicators for when it might be a good idea to get a professional opinion, for example, when it is clear that the property requires a good amount of work or if it is an older property.
In some cases it may be worth getting the Home Survey Level 3 which gives you a more comprehensive service. It might be useful to discuss options with your surveyor, but think about the following examples where this may be appropriate:
Is the home you're looking to buy more than 50 years old?
Are there any quirky features, such as a thatched roof, an open fireplace, an unusual construction type, or is the property a listed building?
Do you have any specific concerns about any part of the property?
Has the seller carried out any renovation work or an extension?
Have you seen any signs of damp?
What are the different levels of Home Survey?
There are different types of RICS Home Survey categorised by the level of detail they go into - the most common options are Level 2 and Level 3.
What you get in a Level 2 Report - Survey Only
If you opt for a Level 2 - Survey Only service, a RICS qualified surveyor will carry out a physical inspection of the property you plan to buy, and provide you with a report of their findings.
The report contains a lot of information and summarises what the surveyor found out during the inspection. The main sections in the report are:
Overall opinion and summary of the condition ratings
About the property
Outside the property
Inside the property
Services
Grounds (including shared areas for flats)
Issues for your legal advisers
Risks
This will highlight any repairs required, and will give you advice around whether to proceed with the purchase. Sometimes this can also include recommendations for further advice before you commit to buying your property, for example if the surveyor suspects the presence of asbestos, they're likely to suggest further investigation.
Condition rating
The report will give a condition rating to each of the main parts of a property. It is a rating from 1 to 3, where 1 means no repair or replacement is required and 3 means there is a problem that needs urgent attention or must be repaired or replaced. To get an idea of what a RICS Level 2 - survey only report looks like, you can view a sample report here.
Additional valuation
You can choose to get a valuation included in the report - this gives you the surveyor's opinion on the 'market value' of the property. Put simply, this is an estimate of the fair price that the property should be bought at based on factors such as the price similar properties have been selling for and particular features or aspects of the property in question.
What you get in a Level 3 Report
Whilst the structure of a RICS Level 3 Home Survey will be similar to the Level 2 option, the inspection is much more thorough, and the report itself is therefore more detailed.
You'll get the information and advice you need to make an informed decision about buying the property, as well as a deeper insight into the risks of any potential and hidden defects the surveyor identifies. Beyond highlighting any remedial works needed, the surveyor will also suggest the most likely cause of any defects, provide an estimate of the costs and possible timescales of the works needed where practical, putting you in a strong position to discuss these repairs with the seller.
When it comes to the services to the property i.e. electricity, gas and heating etc, the surveyor will not carry out specialist tests regardless of the level of survey you choose, as these services are often hidden and unavailable to visually inspect. However, on a Level 3 Home Survey the surveyor will take the time to review these features in operation where possible to ensure they are working as expected.
To view a sample of a RICS Level 3 report click here.
Conclusion
In summary, when buying with StrideUp we need a basic valuation (and is part of the fees you'll pay), however, this doesn't involve a professional checking the property for your benefit and you won't see a copy of the report.
If you want more assurance on the property, we suggest getting your own survey and valuation done. This could be a Home Survey Level 2 or, in some cases, the more detailed Level 3 survey.
If you would like to have a Home Survey for your benefit, we can either arrange for it to be done at the same time as our valuation for your convenience, or you can arrange one independently.
More from StrideUp